ABOUT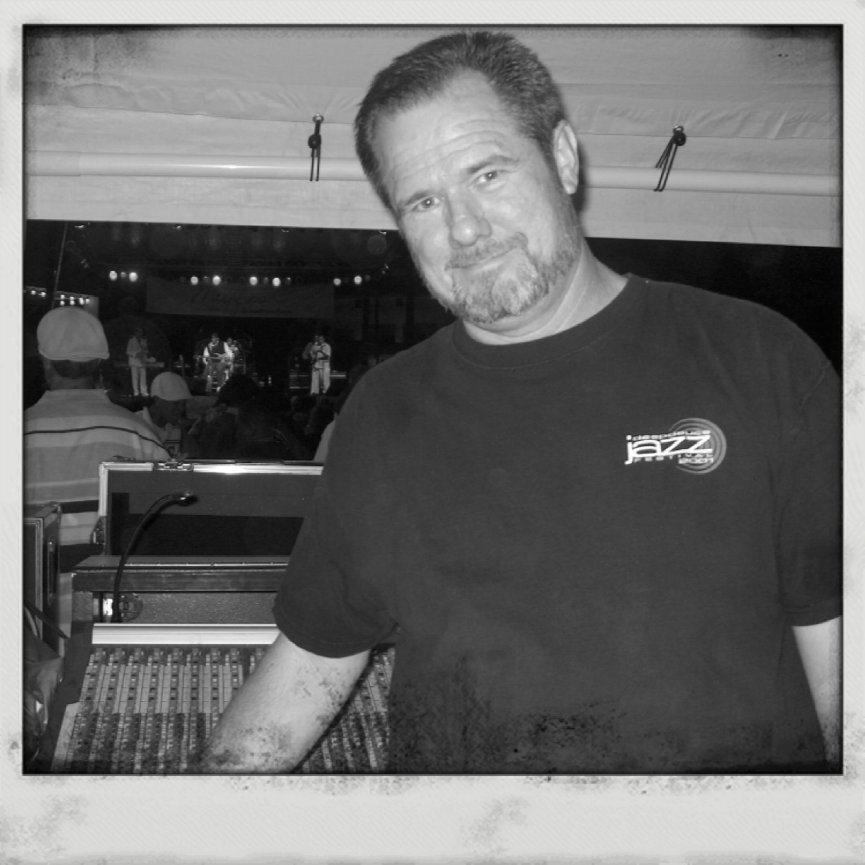 Dallas Pro Sound is owned by Dallas Richardson.

Dallas began his career in Pro Audio in 1978 mixing bands he played in, and in 1981 was asked to mix another band. He fell in love with mixing once the responsibly of playing instruments and singing was lifted. After winning the 1983 Oklahoma Music Awards "Best Engineer" he was hired as the head live engineer for Driver Music Company where he worked with artists including BB King, Reba McEntire, Spyro Gyra and numerous other National Acts. He left Driver Music in 1984 when he got the opportunity to tour with Glam Rock Band "The Tricks". When that tour ended he went back to work for Driver Music. While there he went into the studio with Christian Rock Band "Solid Rock" to produce their album "Reel 2 Real" which had singles charting at #9 and #15 on CCM. He mixed at his church Bethany First Church of The Nazarene and for his brothers band "The Dirt Poets" when they opened for "Heart", and "A Flock of Seagulls" during the late 80's and through the 90's.

Once Dallas Pro Sound was established in 2000, Dallas picked up several new clients including the OKC Beaux Arts Ball, Toby Kieth's I Love This Bar & Grill, Deep Deuce Jazz Cafe, The Wise Guys, the Charlie Christian Jazz Festival and in 2005 began working for Basketball & Jazz legend Wayman Tisdale. He began mixing at St. Lukes United Methodist Church in 2008, and the OKC Jazz Orchestra in 2012.

Dallas Pro Sound has engineering and production experience for international, national, regional, and local musical artists in over 5,000 venues, in more than 100 cities nationwide. They have provided audio needs to crowds of over 7,000 for indoor events and over 35,000 for outdoor events. Dallas Pro Sound engineers have worked all genres of music, including pop, jazz, classical, rock, R&B, country, western, bluegrass, big band, blues, gospel, praise & worship, new wave, metal, hip hop, rap, and punk as well as numerous boxing, MMA & speaking engagements. They provide production for national, regional and local business and church conferences, as well as church camps.


SERVICES


.

Need something? We Sell, Trade, Buy and Rent. We have in stock new and used lights, speakers, mixing consoles, power amps, rack gear, microphones, cases, racks, stands for speakers-mics-lights, and a large variety of cables, adaptors, tape, and other accessories, replacement speakers, horn drivers, diaphragm kits, DIY speaker parts, etc...

We rent wireless mics and IEM systems as well as mixers, mics, speakers, amps, snakes, splitters, clear com. We also rent lights of all kinds including par cans, LEDs, uplights, dance lights, moving lights, gobo lights, follow spots, ellipsoidal, lighting controllers, and hazers, fog machines, snow machines, etc... We also rent drums, keyboards, guitar and bass amps.

We repair most speakers, and lights.

Having an event? Dallas Pro Sound does complete "Turn Key" shows. We provide delivery and setup as well as techs for sound & lights. We have Stage, Stage Top, Lighting, Audio, Video, Backline, Generators, etc...

Want professional multimedia capabilities for your venue? You came to the right place. Dallas Pro Sound can work with you to design a plan to transform your facility with state of the art audio, lighting and video, or just update or add to your existing system. We do complete training sessions on the new system, and periodic refresher sessions for new operators, etc... for years to come.

We can come to your facility and train your operators on your system, while setting your system up for user friendly operation. Dallas does a Live Sound "Tip Of The Week" on our Facebook page which keeps you up to date on solving issues and understanding the complexities of mixing in the digital age.